Dr. Ricardo Peralta is proud to present our dental team! Friendly and knowledgeable, our diverse group of dental professionals speak English, Spanish and French. We are open and talkative, creating an environment where our patients feel comfortable and taken care of. Together with our dentist, we look forward to meeting you and offering you amazing dental care in San Diego, California. Call us today at 858-578-0120 to learn more!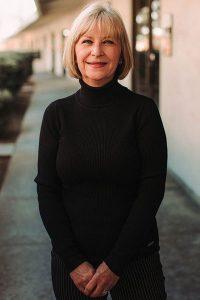 Donna has been in the dental field, both front and back office, throughout her entire dental career and has a thorough knowledge of procedures and insurance. She graduated from a dental assisting program in Texas, where she gained a thorough knowledge of dental procedures as an assistant, which has always helped her accurately communicate with patients.
Donna joined our team as part of the original practice in 1997 and started working with Dr. Peralta in 2017. She is a vital part of our practice as she supports and facilitates communication with our patients and helps them gain trust and confidence with our dentist and team members. She loves developing long-term relationships with our patients and their families and ensuring they have great dental experiences.
Donna is a "grammy" to four lovely grandchildren. Outside of the office, she enjoys traveling with her husband down Route 66 or to gold mining towns.
"I love the personal treatment and care we extend to each of our patients."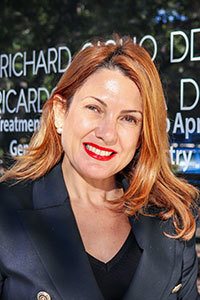 Magdalena
Dental Front Office Administration
Magdalena joined us in October 2020 and enjoys the vibe at our practice! She feels Dr. Peralta cares for patients more deeply than most dentists she has encountered do, and she enjoys upholding his vision to make our patients' dental care the best it can be. She has worked with several dentists, and none have measured up to Dr. Peralta's level! She feels fortunate to be part of this practice and cannot imagine working anywhere else. She brings a professional, warm demeanor and positive attitude to work and is always ready to make each day the best. She makes our patients feel welcome and happy to see us and is always available to help our patients and team.
Magdalena comes from a family of dentists, and she has lived most of her life overseas with her family. Following her husband's career in the U.S. Navy, they raised two amazing children. After her oldest son entered the U.S. Naval Academy, she decided it was time to go back to work. Her daughter is a great sophomore achiever at Scripps Ranch High School.
Outside of work, Magdalena enjoys exercising, listening to audio books, and traveling to Spain to visit her family and friends.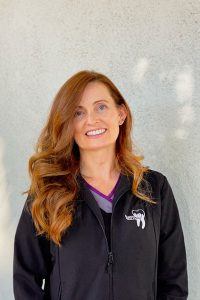 Barbara
Registered Dental Hygienist
Barbara graduated from Indiana University and joined our team in December 2019. She loves educating patients and implementing leading-edge therapies to assist them in achieving their ideal oral health goals. Barbara is very gentle and compassionate and always able to put her patients at ease and ensure that they have positive dental experiences.
Barbara loves visiting her four grown children along with their fur babies. In her free time, she lives a healthy lifestyle with yoga, hiking, paddleboarding, running and gardening. She also enjoys reading, watching sports and hanging out with her mini Doberman.